Made of Genes' ambassadors
They have joined our revolution
We introduce some of our #WeAreMadeOfGenes stalwarts, who already use their personalized health plan to take the best care of themselves.
Like you, they listen to their body, but they know it better than ever.
They all want to help you understand how Made of Genes can change your life by sharing their experience with you …
Find out what they say about us!
Find out what they have to say!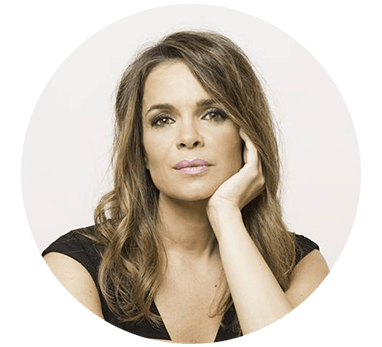 We're not quite sure how she does it, but between anchoring the news, her feminist commitment and her daughters' homework… she still manages to find time to take care of herself. For that very reason, because time is money, she uses Made of Genes to find out what she needs to do to improve her health and wellbeing effectively. She claims that it's the greatest revolution in the history of human health — and we couldn't agree more!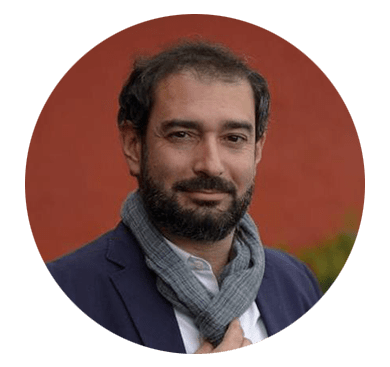 Science communicator, writer, speaker
He defines himself as a 'brain thief' who writes about science in order to feed his peculiar scientific curiosity. It's no wonder than he is so passionate about his personalised health plan, which tells him all about his genome, metabolism and overall state of health. He already didn't look his age before putting Made of Genes to the test, so now we can only expect to see how his biological clock stops entirely.
"Es un estudio de mi genética, de mi cuerpo, y me pareció genial porque no hay nada mejor que eso"
"Una de las cosas del estudio que más me sorprendió fue el tema de la alimentación emocional, y descubrí que se trata de un factor genético"
"Pude descubrir bastante sobre mí porque se trata de un estudio muy amplio. Destaca además la sencillez del proceso: desde comprar el estudio en la web, la reserva de cita en el punto de extracción más cercano, la extracción, los resultados que llegan a través de la App..."
"Gracias al estudio me siento mucho más conocedora de lo que como, de lo que me puede sentar bien, y además ayuda a bajar de peso..."
"En mi caso que soy una persona sana, el beneficio es conocerme mejor para potenciar mi salud. La información es tan valiosa, y puedes hacer tanto con ella… puedes evitar tantos errores por desconocimiento. (…) Hasta que no te haces el estudio y ves el informe no conoces el potencial de Made of Genes."