Made of Genes' ambassadors
They have joined our revolution
We introduce some of our #WeAreMadeOfGenes stalwarts, who already use their personalized health plan to take the best care of themselves.
Like you, they listen to their body, but they know it better than ever.
They all want to help you understand how Made of Genes can change your life by sharing their experience with you …
Find out what they say about us!
Find out what they have to say!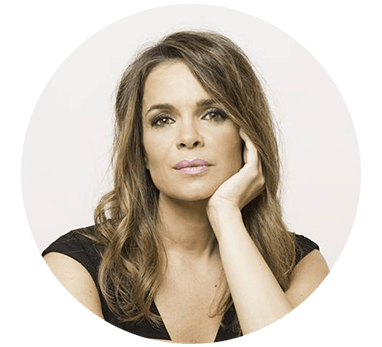 We're not quite sure how she does it, but between anchoring the news, her feminist commitment and her daughters' homework… she still manages to find time to take care of herself. For that very reason, because time is money, she uses Made of Genes to find out what she needs to do to improve her health and wellbeing effectively. She claims that it's the greatest revolution in the history of human health — and we couldn't agree more!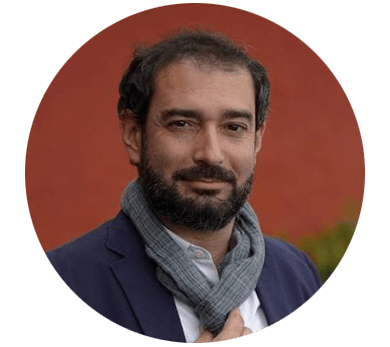 Science communicator, writer, speaker
He defines himself as a 'brain thief' who writes about science in order to feed his peculiar scientific curiosity. It's no wonder than he is so passionate about his personalised health plan, which tells him all about his genome, metabolism and overall state of health. He already didn't look his age before putting Made of Genes to the test, so now we can only expect to see how his biological clock stops entirely.
"It's a study of my genetics, of my body, and I thought it was great because there's nothing better than that."
"One of the things in the study that surprised me the most was the area of emotional eating, which I discovered is a genetic factor."
"I was able to find out quite a lot about myself because it is a very comprehensive study. The simplicity of the process also stands out: from buying the study on the web, booking an appointment at the nearest extraction point, the extraction, the results coming through the App..."
"Thanks to the study I feel much more conscious of what I eat, what can be good for me, besides, it helps me lose weight..."
"In my case, since I am a healthy person, the benefit is to know myself better in order to improve my health. The information is so valuable, and you can do so much with it... you can avoid so many mistakes due to lack of knowledge. (...) Until you do the study and see the report you don't know the potential of Made of Genes."
"Thanks to the study I was able to discover that, in the fitness area, I needed more reps with less weight in order to build muscle and gain endurance. In addition, I discovered that I needed about 48 hours of rest per muscle to get 100% of the benefits (...) and I have already noticed improvements in both performance and recovery."
"The study gives you tools to apply to your day-to-day life (...) and by knowing yourself genetically you can adapt all your activities to enjoy a better emotional well-being."