Turning molecular results into personalised healthcare plans
Learn about our interactive molecular results delivery and tracking platform
Traditional laboratory results are a list of biomarkers, values and reference ranges. These are not meant for end-user interpretation. We offer you a new way to deliver analytical results, through a platform of complementary lifestyle recommendations and value-added services.
Personalised health platform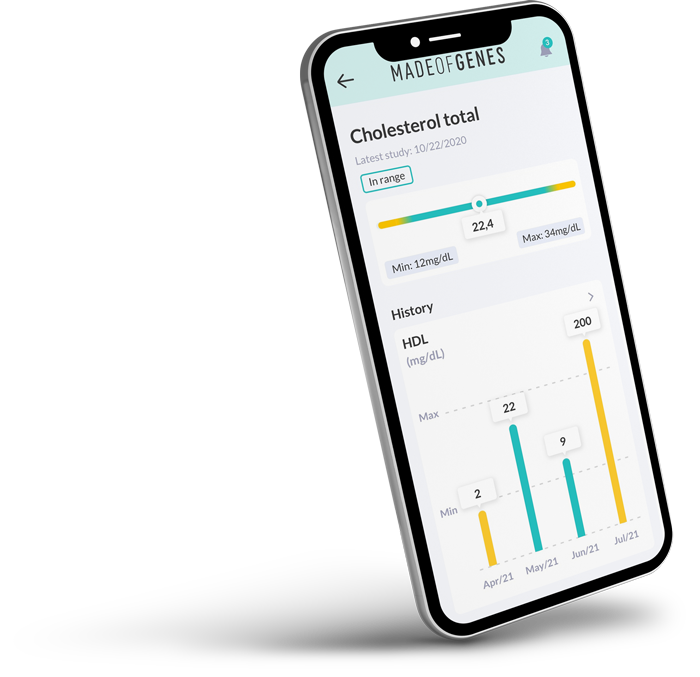 Accessing and tracking of your analytics
Delivering results and official documents according to the General Data Protection Regulation (GDPR)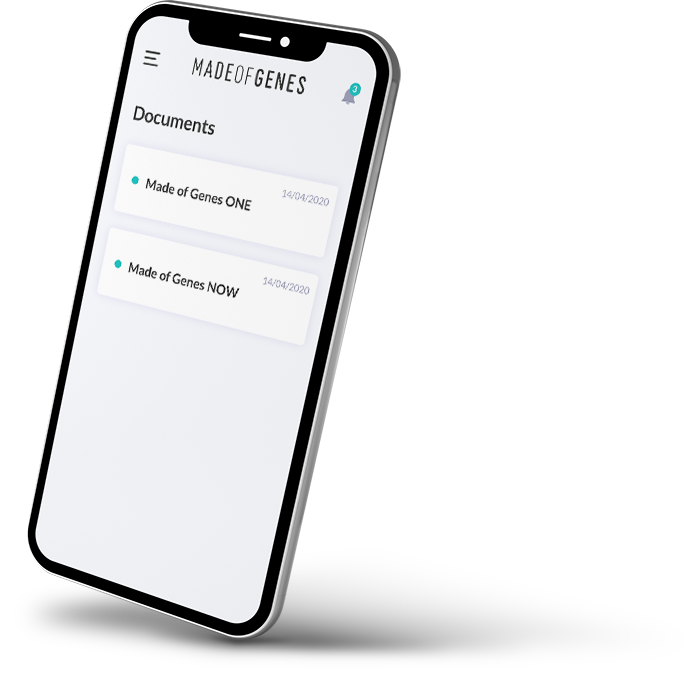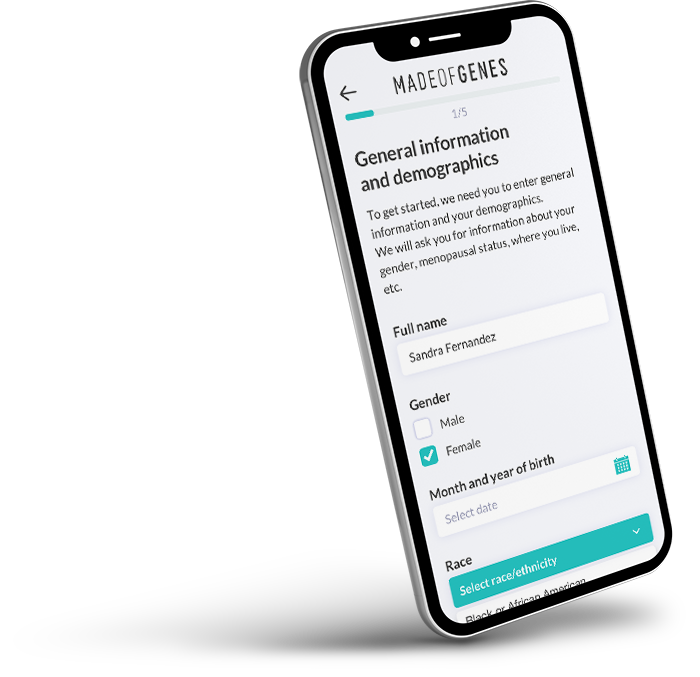 Adding questionnaires, notifications and health forms tailored for each test
Providing personalized lifestyle recommendations and value-added services based on your test results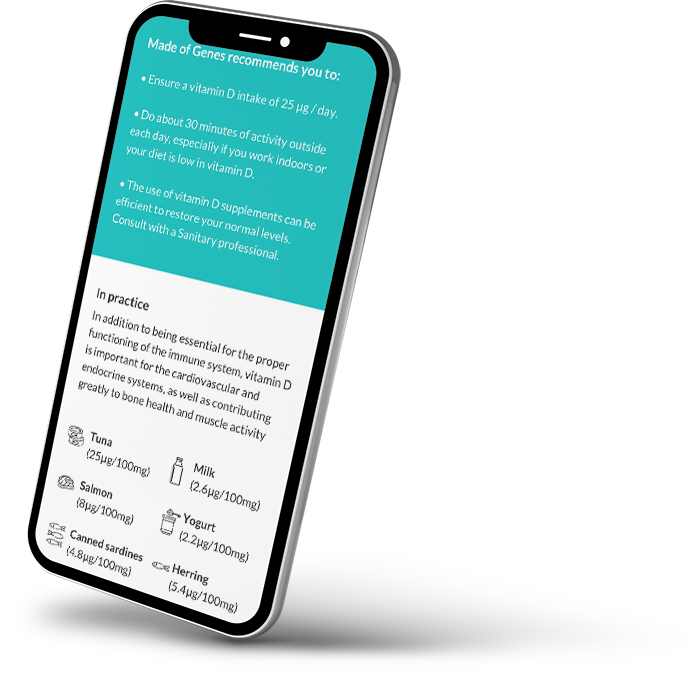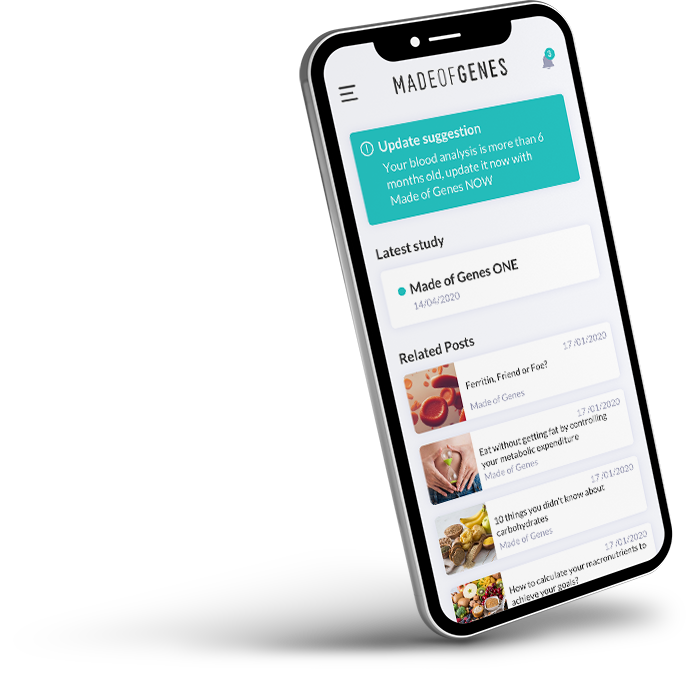 Informing about the latest news and contents of interest
Made of Genes' App can be customized for each of our clients and is built on our GENOMCORE biomedical information system (BIMS), used by some of Spain's leading laboratories, hospitals and CROs.
Excellence for the healthcare sector
Made of Genes is the only company dedicated to Personalized Health through molecular analysis that has managed to establish long-term agreements with +15 health insurers, occupational risk prevention companies and corporate benefit providers, proving the usefulness, safety and rigor of our studies.
Our operations and data security are endorsed by AENOR with the ISO 27001, 27017 and 27018 standards for security and personal data management. In addition, Made of Genes has been recognized as one of the most innovative companies in the world by the MIT Technology.
Learn more about Made of Genes
We explain our systemic view of molecular health.
Do you share our passion for personalized health?
Learn from the testimonials of our users.
Want to know more about our platform?