The two entities have signed an agreement to work on optimizing health care strategies in the field of training and sports nutrition.
Through Made of Genes' next generation genetic and molecular studies, Bàsquet Girona players will obtain a program of habit change with 100% personalized and easily applicable guidelines in their daily life, both in the field of their sports routine and in their nutrition.
Bàsquet Girona and Made of Genes initiate this collaboration thanks to the values shared by both institutions in building a healthier future based on prevention and wellness.
Made of Genes is committed to go a step further in the application of personalized health to elite sport and in obtaining solutions that allow the implementation to other non-professional areas.
About Bàsquet Girona
Bàsquet Girona is a club founded in 2014 with the idea of building a sports initiative with a social vocation. The Girona club currently has more than twenty squads in its structure, with a senior team in LEB Gold, in EBA, in 3×3 and in the National League in wheelchair. In addition to this, the club has built relationships with non-profit organizations in the area and has promoted social dynamics such as activities in English with the first team in Girona schools or ecological projects to reduce the consumption of plastic and other environmentally harmful waste.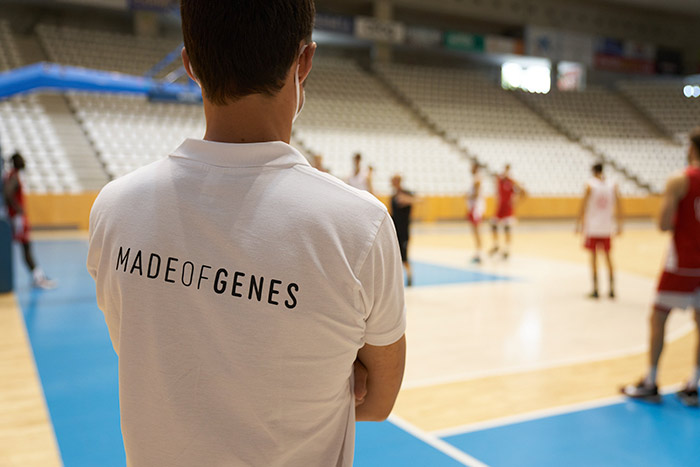 About de Made of Genes
Made of Genes is the leader in personalized health solutions for healthy people. Its innovative approach based on its expertly curated Artificial Intelligence system enables the analysis, integration and interpretation of genetic markers, blood markers, epigenetics and other molecules in our bodies to reveal the differences between each of us and provide unique personalized recommendations easily applicable on a daily basis to establish an optimal state of health.