Te presentamos nuestros estudios moleculares
para profesionales
Redefine cómo cuidas la salud de tus usuarios
Te ofrecemos una nueva generación de informes integrados que combinan marcadores de ADN con perfiles metabólicos en sangre para contextualizar, comprender, y priorizar las acciones en el mantenimiento y promoción de la salud.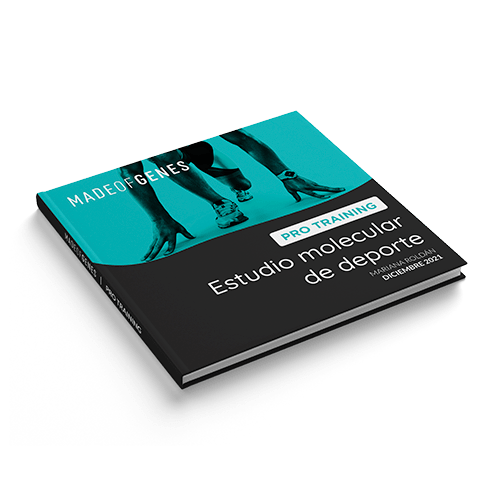 Mejora el rendimiento deportivo, supera tus resultados y optimiza los entrenamientos deportivos.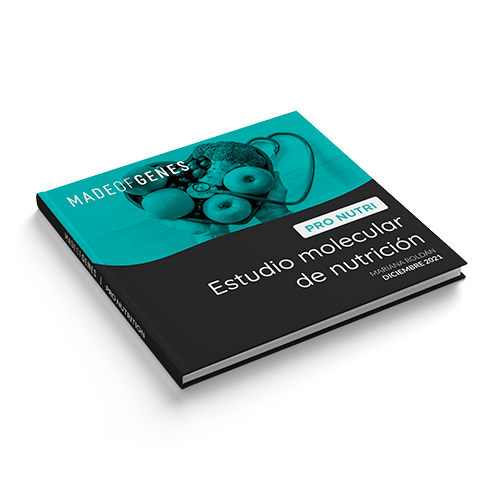 Diseña estratégias nutricionales personalizadas a través de la nutrigenética y la nutrigenómica.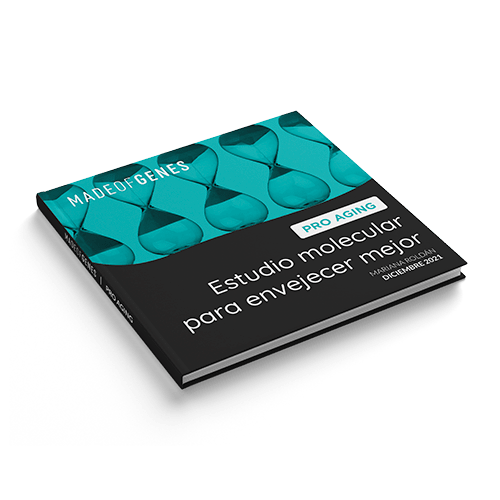 Diseña estrategias de envejecimiento saludable que preserven la calidad de vida a lo largo de los años.
La ciencia más puntera a tu alcance
Mediante técnicas bioinformáticas y algoritmos desarrollados por nuestros expertos, integramos la información molecular de un test de ADN con un análisis de sangre para elaborar  Guías de Salud con recomendaciones personalizadas.
Excelencia para el sector sanitario
Made of Genes es la única empresa dedicada a la Salud Personalizada mediante análisis moleculares que ha logrado establecer acuerdos a largo plazo con +15 aseguradoras de salud, empresas de prevención de riesgos laborales y proveedores de beneficios corporativos, probando la utilidad, seguridad y rigor de nuestros estudios.

Nuestras operaciones y la seguridad de los datos están avaladas por AENOR con las normas ISO 27001, 27017 y 27018 entorno la gestión de la seguridad y los datos personales. Además, Made of Genes ha sido reconocida como una de las empresas más innovadoras del mundo por la publicación MIT Technology Review.
La mayor red de colaboradores
Made of Genes trabaja con las principales redes de diagnóstico clínico en España, Andorra y Portugal. Disponemos de una red de +200 centros donde realizar la extracción de sangre y podemos adaptarnos a las necesidades especiales de nuestros colaboradores.
Como tú, somos profesionales de la salud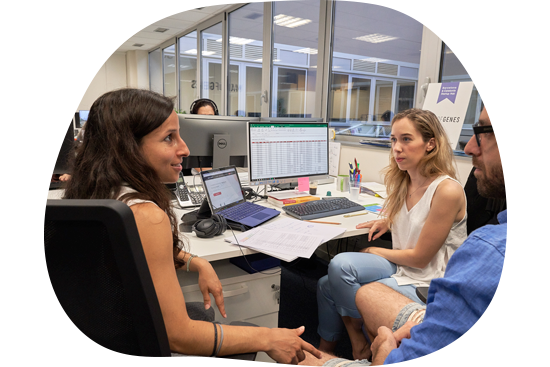 A través de nuestro programa profesional, nuestro equipo estará encantado de ayudarte a cuidar a tus usuarios como nunca lo has hecho a través de:
Formación sobre nuestros productos
Interconsulta de resultados
Logística de muestras
Soporte técnico
Soporte científico
Aprende más sobre Made of Genes
Te explicamos nuestra visión sistémica de la salud molecular.
¿Compartes nuestra pasión sobre la salud personalizada?
Aprende del testimonio de nuestros usuarios:
Solicitar más información
Envía el siguiente formulario, ¡Te atenderemos con mucho gusto!