MADE OF GENES VITAL WELL-AGING
Healthy aging for unique people.
How can I take care of myself inside and out?
What can I do to stay young and vital over the years?
What habits should I change to have a greater benefit?
YOUR BEST YOU, NOW AND ALWAYS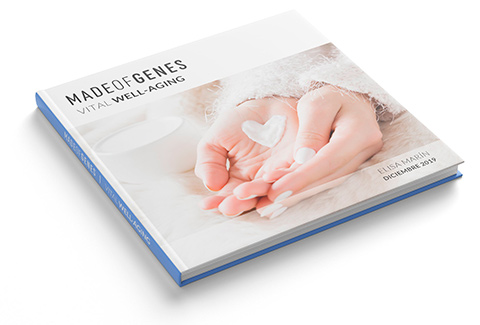 Made of Genes VITAL WELL-AGING is our service aimed specifically at the analysis of factors that influence your aging process. We integrate your genetic information and an analysis to offer you personalized health and lifestyle recommendations that will help you avoid its premature appearance and maintain your well-being over the years.
This study allows you to know and act on factors that impact your ability to eliminate harmful substances from the body, the health of your bones, the cardiovascular system, metabolism or the maintenance of healthy skin.
With Made of Genes VITAL WELL-AGING you can take care of the aspects that are most relevant to you and enjoy healthy aging by incorporating specific prevention measures for your well-being.
SKIN CARE
Discover aspects that have an impact on the health and structure of your skin, and how to take care of its function and appearance.
BONE HEALTH
Learn how you can maintain an adequate bone composition that allows you to minimize the risk of disorders and fractures.
ANTIOXIDANT AND DETOXIFICATION CAPACITY
Evaluate your potential to deal with the oxidative stress generated in your body and how to improve it.
CARDIOVASCULAR HEALTH
Identify those strategies that can help you avoid hypertension and maintain good function of the circulatory system.
CHRONOBIOLOGY
Find out the impact of sleep rhythm disturbances on your metabolic health and what to do to avoid them.
EXTRACTION
Go to a collection center so we can get a blood sample. You have more than 200 centers to choose from.
ANALYSIS
For a maximum period of 6 weeks we will analyze your sample and integrate the information of your DNA and your biochemical markers.
RESULTS
A professional will help you understand and contextualize the results of the guide that you will receive at the indicated address and also online.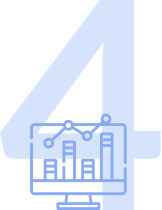 FOLLOW UP
You can repeat the analysis of the biochemical markers periodically to obtain new values ​​and recommendations.
Your genetic data contains sensitive information about your identity and biology. Therefore, it is necessary that they are protected against any unauthorized access by you.
Made of Genes does not exploit, sell, assign or allow any access not explicitly consented to by you.
WHAT DOES THE STUDY INCLUDE?