Personalized wellness for a unique lifestyle.
How do I adapt my diet to achieve good health and an adequate weight?
What can I do to improve my sports performance?
How can I stay young and vital over the years?
THE MORE YOU KNOW,
THE BETTER YOU TAKE CARE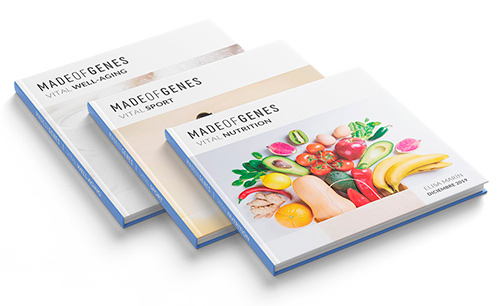 Made of Genes VITAL is the first wellness service that integrates genetic and analytical information in order to offer you personalized health and lifestyle recommendations. Include our nutrition, sports and healthy aging services to give you a global vision of how to take better care of yourself and achieve your goals.
Know what nutrients, amounts and nutritional strategies to incorporate to guarantee your general health and avoid being overweight. Customize your workouts and nutrition / supplementation based on your potentials, your recovery capacity and your metabolism. Improve your habits to keep your body vital throughout your life.
With Made of Genes VITAL you can improve your health through food, optimize your sports performance and control the most important aspects to enjoy healthy aging.
EXTRACTION
Go to an extraction center so we can get a blood sample. You have more than 200 centers to choose from.
ANALYSIS
For a maximum period of 6 weeks we will analyze your sample and integrate the information from your DNA and your biochemical markers.
RESULTS
A professional will help you understand and contextualize the results of the guide that you will receive at the indicated address and also online.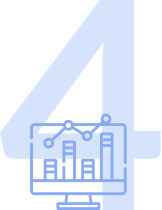 FOLLOW-UP
You will be able to repeat the analysis of the biochemical markers periodically to obtain new values ​​and recommendations.
Your genetic data contains sensitive information about your identity and biology. Therefore, it is necessary that they are protected against any unauthorized access by you.
Made of Genes does not exploit, sell, assign or allow any access not explicitly consented to by you.
WHAT DOES THE STUDY INCLUDE?
PERSONALIZED
RECOMMENDATIONS