Genetic prevention for your peace of mind and that of yours.
PREVENTIVE HEALTH
DESIGNED FOR YOU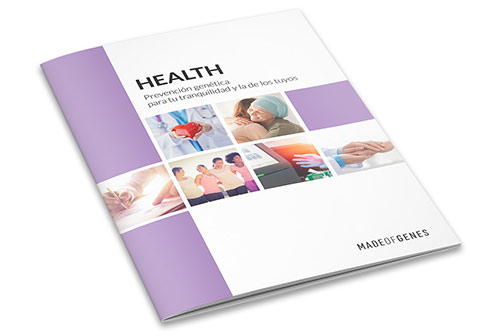 Made of Genes Health is the first proactive personalized health service focused on prevention. We analyze specific parts of your DNA to detect risks and help you establish preventive measures. Through an individual assessment, carried out by one of our genetic counselors, we design an exclusive study for you.
Knowing your susceptibilities gives you the opportunity to prevent, control and minimize the effects that some pathologies can have on your health.
1. FOCUSED STUDY
We customize the genetic study based on your medical history and family history and we include the analysis of specific genes in the medical areas that are of special interest in your case.
2. GENERIC SCREENING
We conducted a complementary study of 59 genes recommended by the American College of Medical Genetics and Genomics. The identification of pathogenic variants in these genes is very useful in the prevention of 26 syndromes and diseases with a high impact on your health.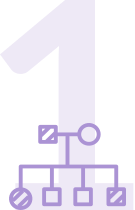 Make an online consultation with a genetic counselor or medical geneticist to study your family history and medical history.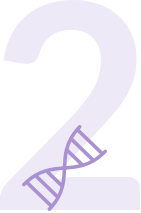 We analyze actionable generic and personalized areas of interest.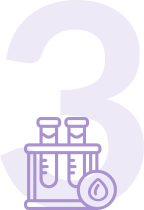 After the study, those genes that are of interest in your case are selected.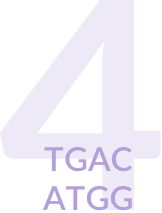 The genetic counselor or medical geneticist gives you the results and indicates the steps to follow.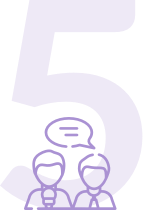 Using a blood sample, we extract your DNA and read the exome, the part that contains the genes.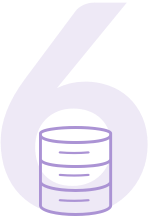 We store your genetic information so that you can access it and analyze other areas of interest throughout your life.
Your genetic data contains sensitive information about your identity and biology. Therefore, it is necessary that they are protected against any unauthorized access by you.
Through our patented electronic signature system, you will be able to give trusted healthcare professionals access to specific parts of your DNA, whenever necessary, throughout your life.
NOTICE: Genetic testing using NGS techniques has limitations inherent to the technology. You can learn more about it here.